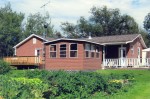 P: 807-852-3686
A: Blue No 2 Rd & Hwy 621
     Sleeman, Ontario
E: info@tibonisbandb.com
We also have WI-FI (wireless internet) available!!
To receive an e-mail for a call regarding availability, feel free to fill out our "Request Information" form.  We will get back to you with details about staying at Tiboni's Bed and Breakfast and a wonderful stay in Sleeman.
 (Google map shows the city as Dawson but Tiboni's is actually in the city of Sleeman)